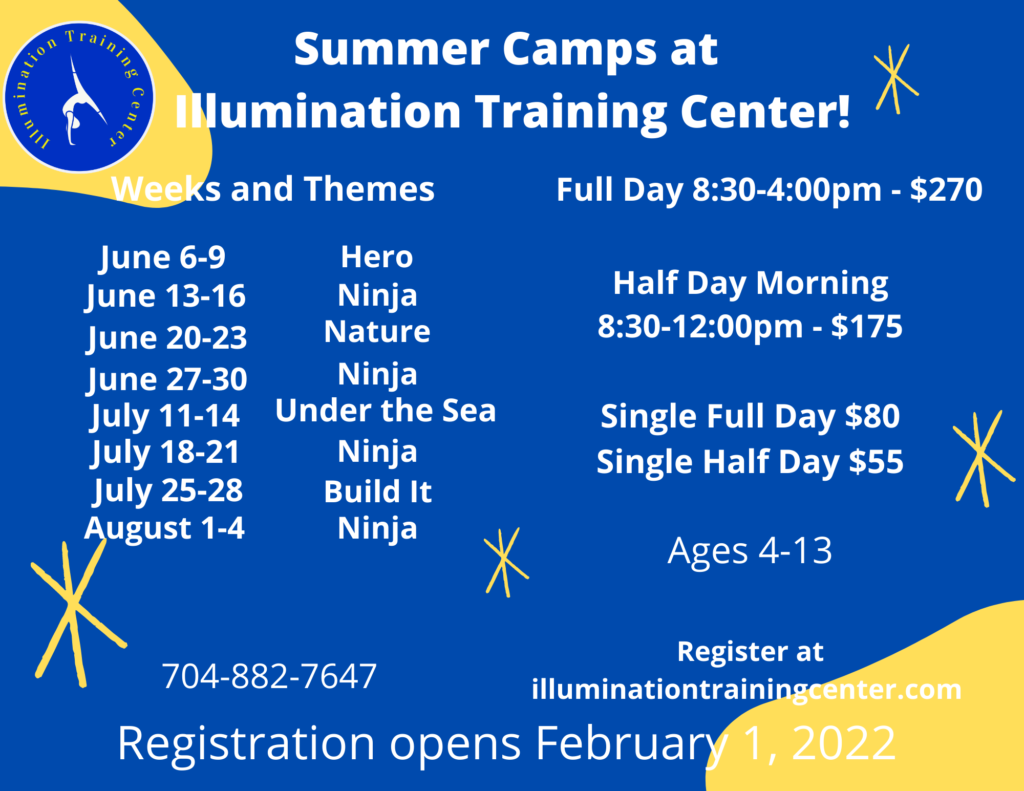 SUMMER 2022 CAMPS
June 6-9 – Hero Week – Meet our local heroes for Hero Week! Expect to see inspiring people like first responders, police officers, fire fighters and more!
June 13-16, June 27-30, July 18-21, & August 1-4 – Ninja Warrior Weeks – Do you love to watch American Ninja Warrior? Do you want to learn how to do obstacles like they do? This is the camp for you! You will even get to meet someone each week who has been on the show!
June 20-23 – Nature Week – Do you want to learn about the different wildlife in our own backyards and the woods beyond? We will even use gymnastics and ninja to explore!
July 11-14 – Under the Sea Week – This week we will learn all about things that live under the sea. You will even get to meet a mermaid!
July 25-28 – Build It Week – Do you love to build and create? We will use Legos, Lincoln Logs, popsicle sticks and real wood to build and create this week!
Registration opens on February 1, 2022! Click HERE to Register